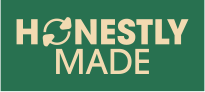 Our Honestly Made range is paving the way for a more sustainable future in the workwear world. This range was designed with the environment in mind. Built around key stylish pieces of workwear, all the products within this range are manufactured with 100% recycled polyester fabric. In fact, Regatta Professional were the first company in the workwear industry to offer 100% recycled fabrics and insulation, making our Honestly Made range truly sustainable and industry leading.
Honestly Made
As a family run business built on strong values, we feel honesty, courtesy and respect are essential in every decision we make. We are not perfect yet, but striving to be transparent in everything we do, every step of the way.

Being a more sustainable brand

Conscientious / ethical buying

Reducing Carbon footprint

Caring about our teams worldwide

Looking after the earth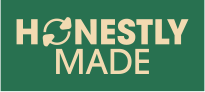 SEE THE FULL RANGE OF HONESTLY MADE PRODUCTS - CLICK HERE
Honest Sourcing
Through our dedicated factories and supply chain we do everything we can to reduce our impact on the earth.

Sustainable fabrics

Less water

Less energy

Less pollution
Honest Logistics
We continually review methods and ways to consolidate our shipments.

Fly less

Less road miles
Clever consolidation for shipping

Electric fleet cars
Honest Products
We focus on creating sustainable products, thoughtfully engineered for the great outdoors and your line of work.

100% recycled fabric

Made from plastic bottles

Insulation made from plastic bottles

100% of our products are PFC free

Looking after the earth
Honest People
Across our workforce, we actively implement ways to reduce our impact on the environment.

Use digital comms more

Print less

Print recycled

Switch off (computers/lights etc)

Recycle more (within our offices and stores)
Honest Customers
What does working with Regatta Honestly Made mean to your business?
Allows people to lead more plastic free lives

Offers businesses sustainable uniform solutions



Gives people and businesses more sustainable options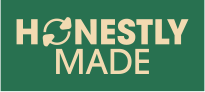 SEE THE FULL RANGE OF HONESTLY MADE PRODUCTS - CLICK HERE